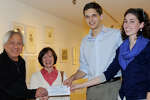 "It is very exciting and very beneficial to us," said Jonathan Naar, the film festival's deputy alumni relations director.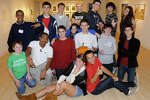 WYFF Board of Directors include (top row from left): Sef Jones, Alex Swerdlowe, Sammy Warshaw, Ryan Beckwith, Michael Kalmans, Billy Richling, Sara Fayngolz; and (bottom row from left) Nick Wingate, Jonathan ...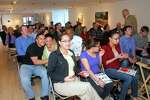 Jones and Jonathan Naar, both 17, of Bridgeport, another participant in CCY this summer, were two of the club's strong leaders. ... Naar said he enjoyed learning ballroom dancing, stage combat and slam poetry. ... Naar agreed.