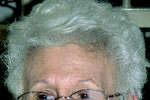 .; two grandchildren, Christine Neal, and her husband, Roger, of Georgia, and Laura Christiansen, and her husband, Adam, of Missouri; seven great-grandchildren, Mathew, Jessica, Nathan, Blaze, Adam, Emily and ...
That plan to keep the names of potential buyers is good news for Laura Christiansen, who recently filled out an application to be on an affordable housing list. Christiansen, who has been renting in Bethel but ...
Iannotti, $260,000 245 Paradise Ave: Christiansen Carl J Est and Laura Christiansen to Brian Schatz, $125,000 790 Mix Ave: Anna B.