https://www.greenwichtime.com/business/article/Greenwich-Avenue-s-business-comings-and-goings-of-12391989.php
Greenwich Avenue's business comings and goings of 2017
Things have been changing on Greenwich Avenue in 2017.
Earlier this year big store closings like Ralph Lauren and Michael Kors shocked residents and highlighted the plight of brick and mortar stores.
In November, a new slew of stores including Hamptonite, Claire's and Calypso have shut their doors as well.
Calypso surprised customers with a handwritten note saying "This store location is permanently closed!" The retailer had replaced Banana Republic in 2010.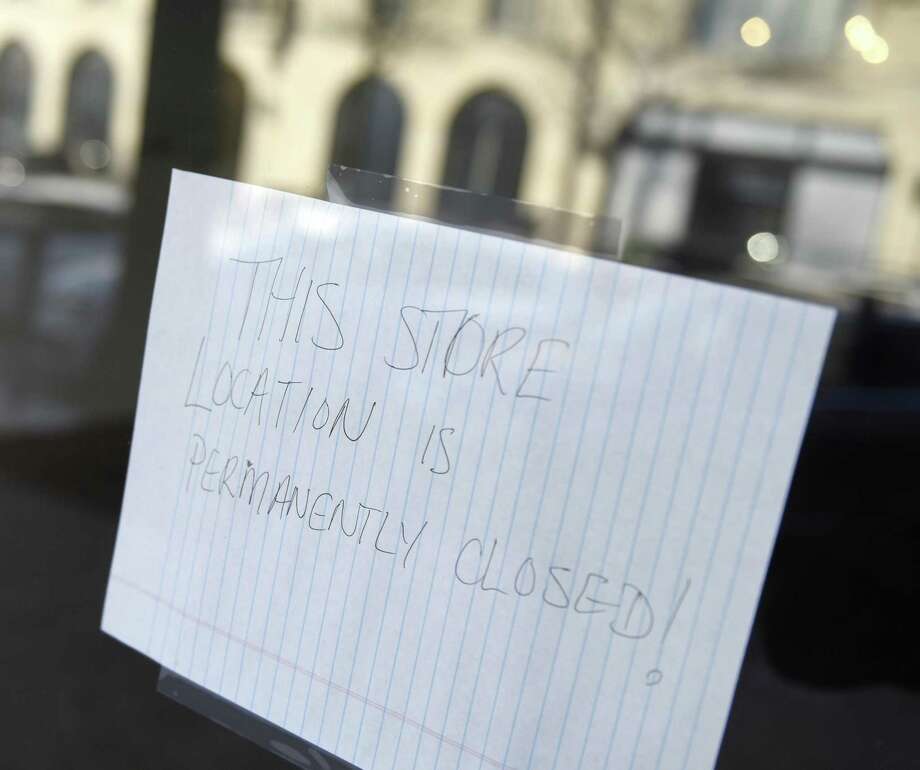 Photo: Tyler Sizemore / Hearst Connecticut Media
Click through the slideshow above to see some of the big openings and closings on Greenwich Avenue in 2017.
Ralph Lauren, one of Greenwich Avenue's most iconic and reportedly expensive build-outs, shut its doors in May following an announcement of 50 closures nationally and 1,000 job cuts across the brand.
"This is a shock and really bad news," Ron Brien, of Greenwich's Alliance Commercial Property told Hearst Newspapers in May.
Ralph Lauren's location was considered by some as the "most prestigious block," Brien said, "largely because of Ralph Lauren. ... Most of the big national brands on that block opened up after Ralph Lauren launched it." Ralph Lauren opened the lavish space in November 2009 amid a handful of openings around the world. Ralph Lauren also closed its flagship Fifth Avenue Polo store in Manhattan this spring.
Meanwhile, men's stores had a decent year as two trendy ones–Bonobos and Rodd & Gunn–opened up on the Avenue.
Saks is coming up on top in the department store battle. The store added a jewelry store this year to its group of Saks stores on the Avenue called The Collective.
While the future of Greenwich Avenue remains to be seen, many in the local industry have an optimistic view despite the recent closures.
This is nothing like 2009," Tyler Lyman, senior vice president at Rhys Commercial told Hearst Newspapers in July. "The vacancy rate is a little higher than average, but that does fluctuate year to year with the economy."
Also in a July interview, Newmark's executive vice president and managing director James Ritman, said he believes the Avenue will start seeing more mom and pop stores and should focus on bringing in restaurants.
"Amazon still hasn't figured out how to deliver you a martini and fine steak," Ritman said. "Even if there is another financial crisis, people will still want eggs."
Additional reporting by Macaela J. Bennett.